Lyft Concierge allows coordinators to request rides for anyone, anywhere — no smartphone required. Learn how to become a coordinator in this article.
In this article, we'll cover:
---
How to activate your account
If you were invited to become a coordinator for Lyft Concierge, follow the steps below:
1. Find your 'Welcome to Lyft Concierge' email invitation from Lyft. Didn't get one? Check your spam folder or contact your account administrator.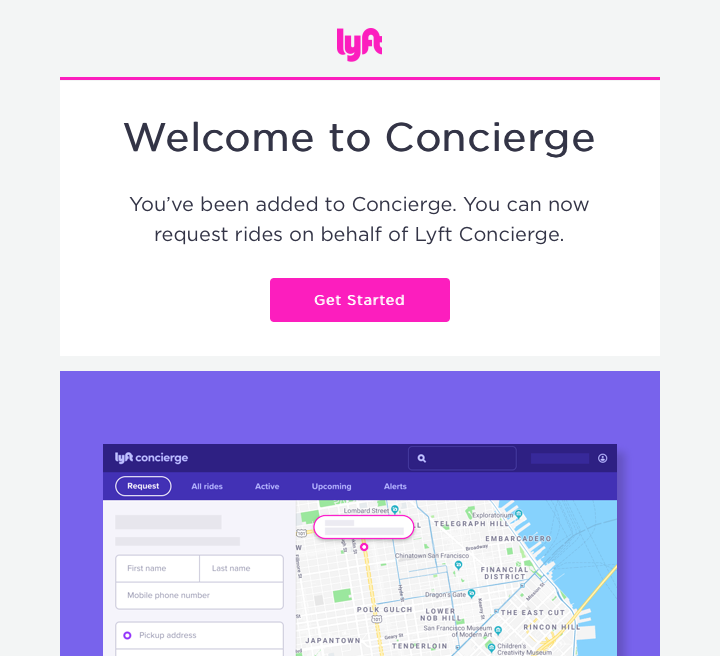 2. Follow the 'Get Started' link in your email. You will be asked to enter your work email address, then select 'Next.'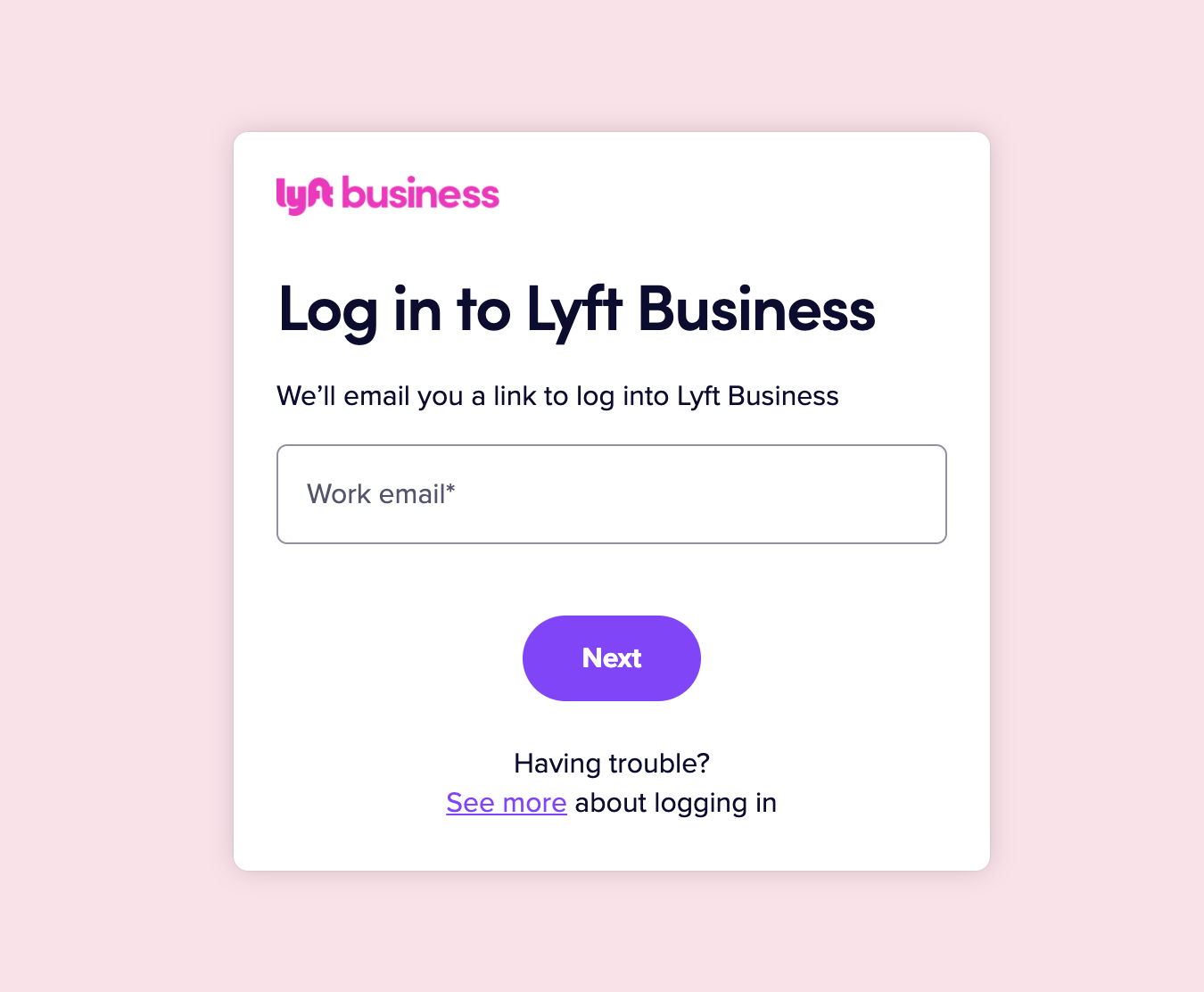 You'll then be asked to verify your email address, which is an authentication method for added security.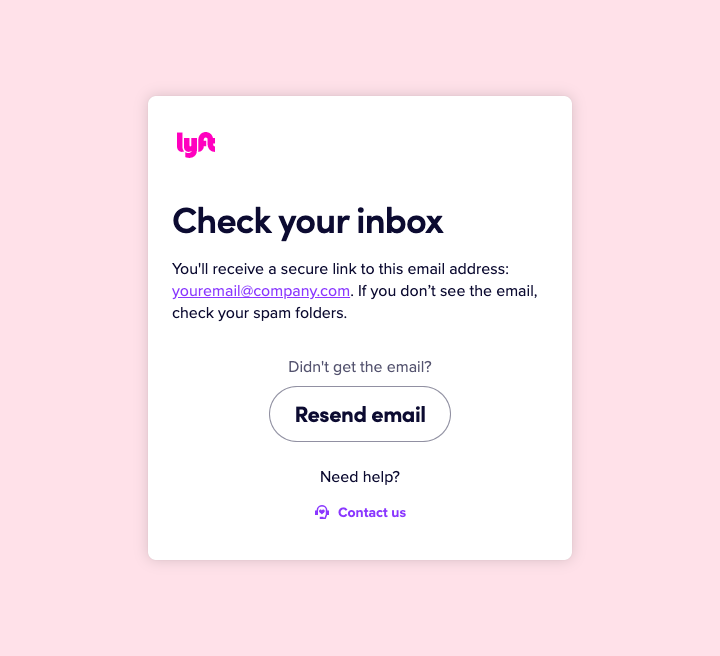 3. Check your inbox. You should receive an email from Lyft in your inbox. Select 'Log in' to continue set up.


4. This is the final step to complete your setup. Add your first and last name, select 'Get Started,' and you'll be taken to Concierge.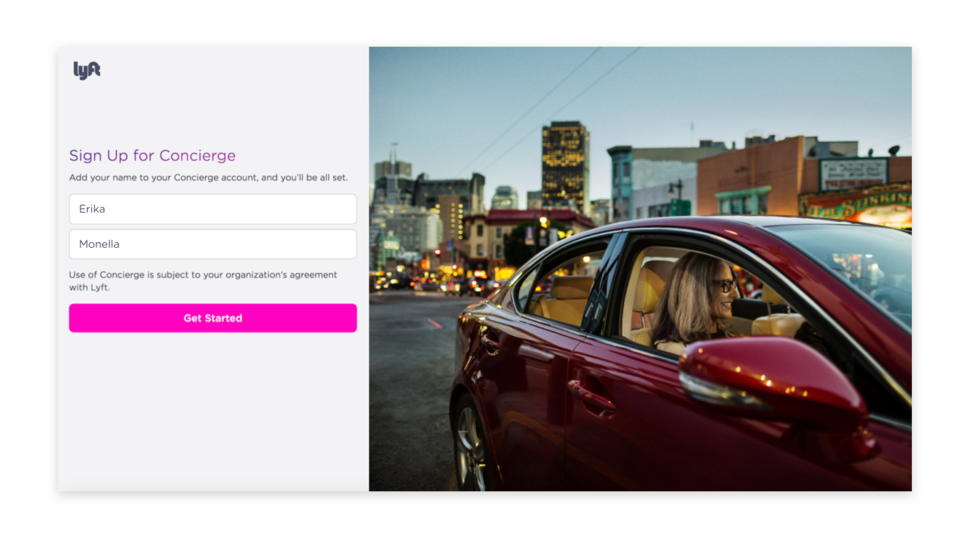 Now, you're ready to start using Lyft Concierge! Learn how to request a ride in Concierge.