The 'Reports' tab under Concierge in the Lyft Business Portal provides you reporting for all dispatched rides per month, specific to your organization's Concierge branches.
Your Concierge branches are listed in alphabetical order, meaning the first set of reports you will always see by default when you click the 'Reports' tab is the branch name that comes first alphabetically.


To change what Concierge branch you are currently viewing reports for:
Click on the 'Showing for:' status in the upper right-hand corner
A drop-down box will appear with the names of all Concierge branches under your organization
Choose the specific branch you'd like to download monthly reports for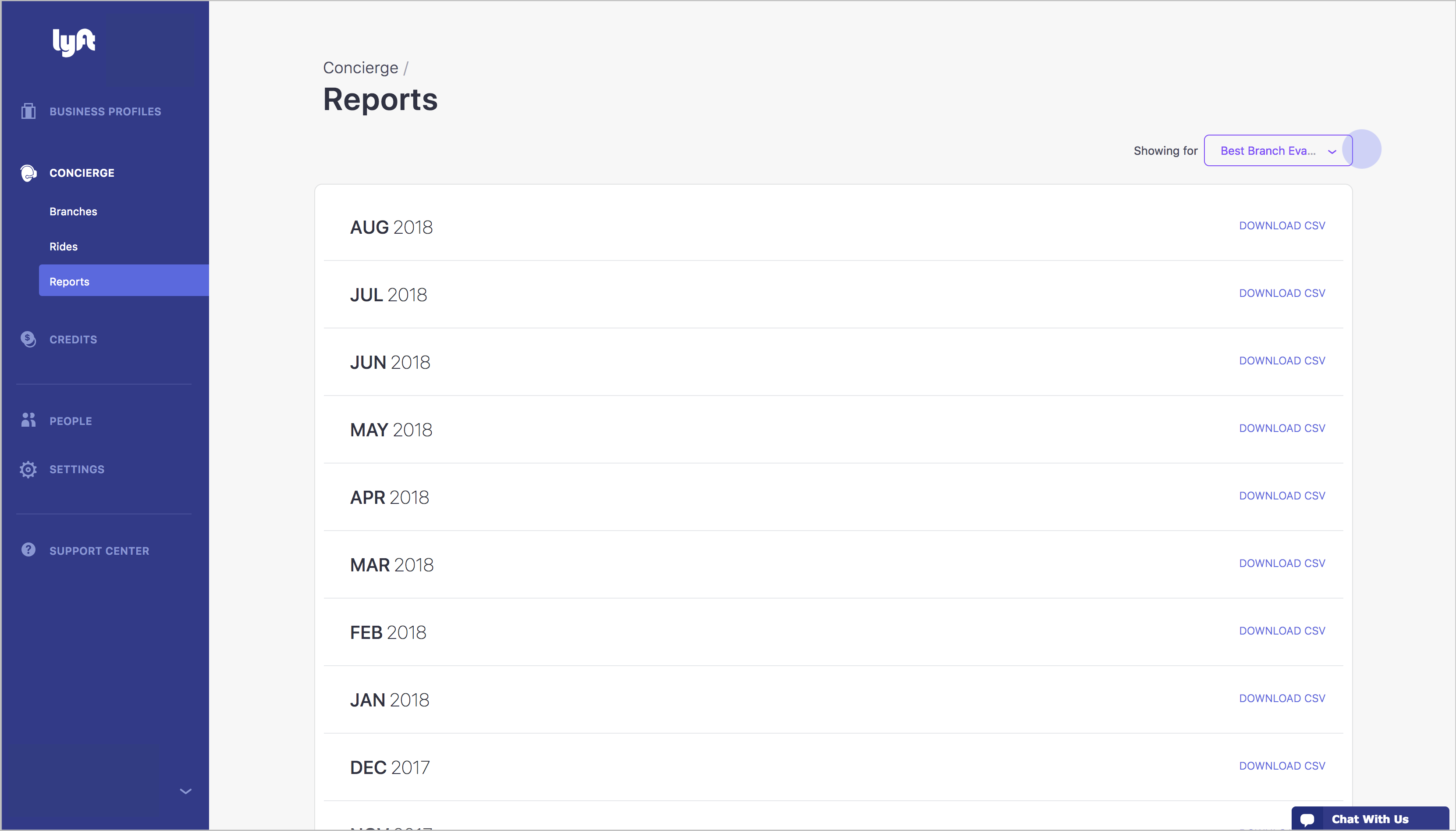 To download a Concierge report:
After changing the view to the correct Concierge branch, find the month you wish to report on
Select 'Download CSV' and the file will automatically begin to download
Learn more about standard data fields you'll find across all reports for all Lyft Business products.