We want every ride to be a safe ride.
Millions of Lyft rides happen every single day. Our goal is to ensure every one of them is safe and comfortable from start to finish, so we've invested in safety innovation and built in-app safety features for all riders. We also provide around-the-clock support and educate our community about what's appropriate, all with the goal of protecting every member of our community.


Safety built into your ride:
We've got you — 24/7
Our Support Team is always standing by, ready to help. You can also reach us through our

Critical Response Line

if you ever need to speak to someone right away. Please provide the driver's license plate number and your phone number associated with your ride.


We screen and educate every driver
If someone doesn't pass our professionally-administered background checks, they can't drive for Lyft. It's as simple as that.

Drivers must submit a valid driver's license, social security number, vehicle insurance, and more (some states have additional requirements).

Our background checks include: a social security number trace, a nationwide criminal search, a county court records search, a federal criminal search, as well as a US Department of Justice 50-state sex offender registry search.

Anyone whose background check shows violent crimes, sexual offenses, or other disqualifying felonies will not be allowed to drive on the platform.


In-ride 911:
To give you immediate access to emergency help in case you ever need it (and to help ride a little easier even when you don't), you can call 911 with just a tap from the Concierge ride map. It's there for both riders and drivers. When you tap it, you'll see the vehicle info and your current location so you can quickly share details with emergency dispatchers.


Two-way ratings:
Lyft takes all user ratings and driver feedback very seriously. Our two-way rating system enables riders and drivers to rate each other anonymously after every ride. Lyft's Trust & Safety team reviews all rides with concerning feedback regarding safety.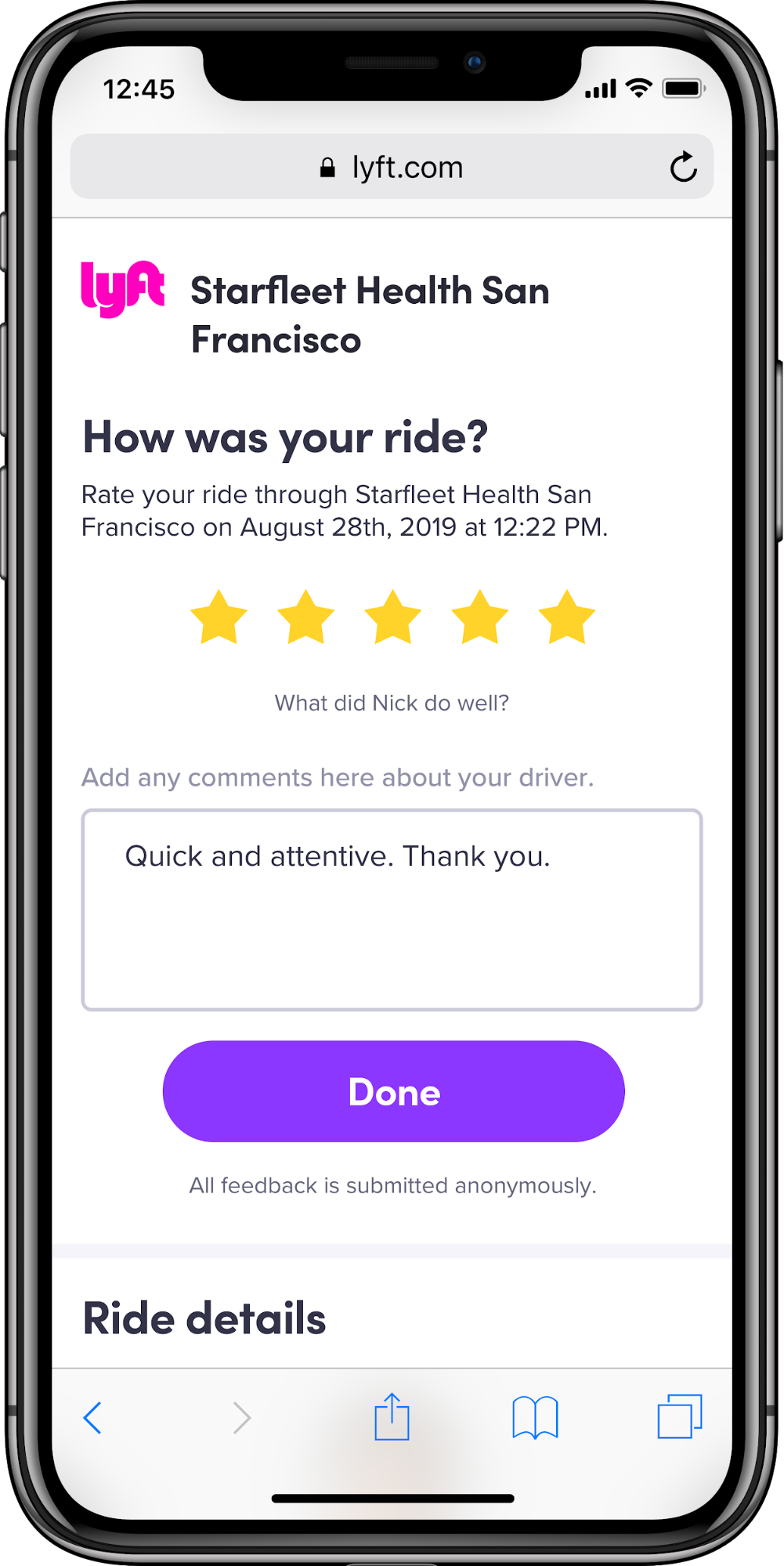 Match the ride:
As soon as you match with a driver, you see the driver and car details including a picture of the driver, driver's name, vehicle make, model, year, color, and license plate in the ride map sent from your text messages.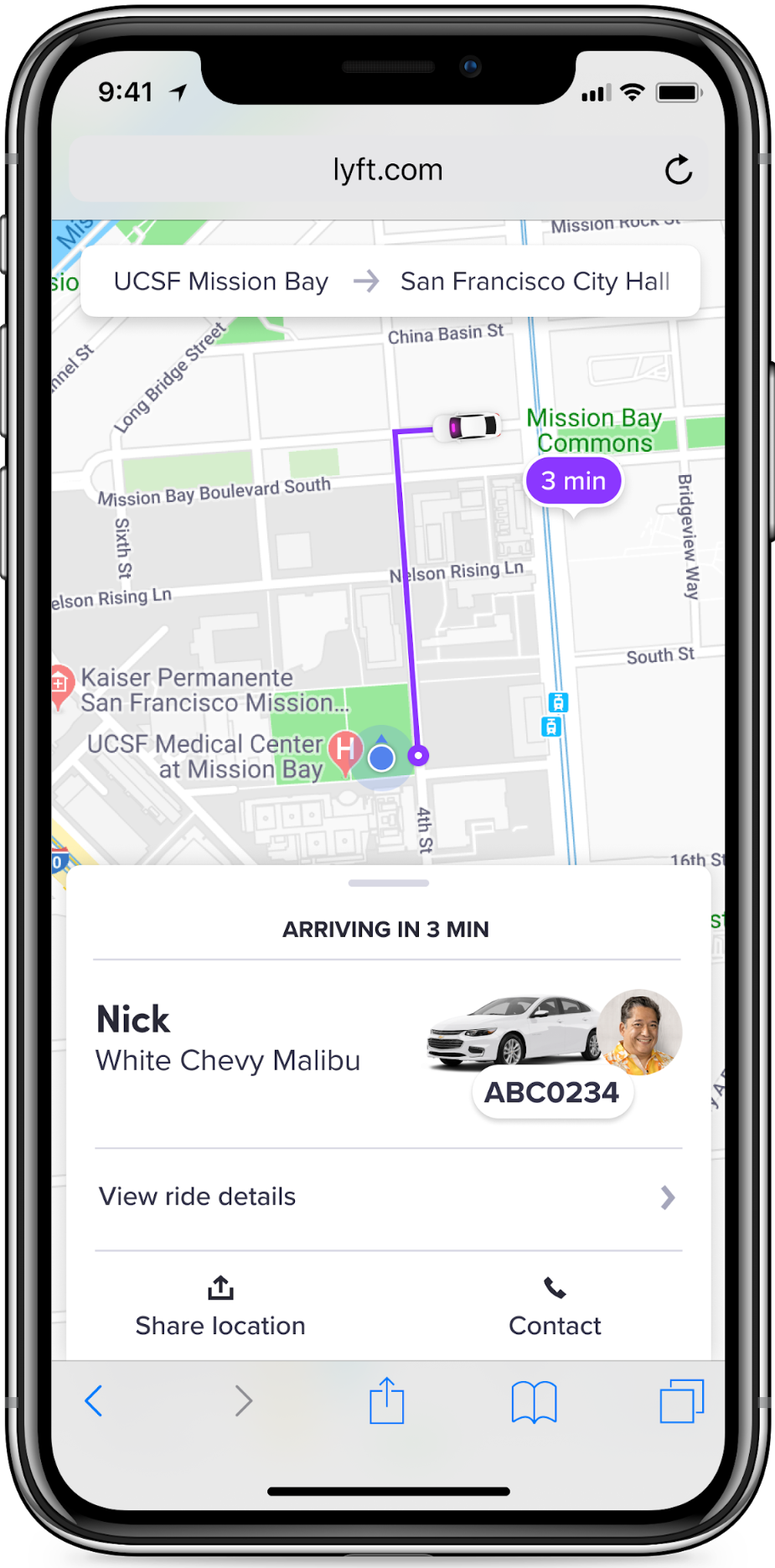 Helpful tips
Here are some tips that will ensure safe rides for Concierge riders:
Always check that the car matches the license plate, make and model displayed from your text messages and ride map. Also, take a look at your driver's photo and name.

Share your location with family members, friends, or caregivers

Exit curbside - check for vehicles, scooters, bikes, and people before exiting the vehicle. (And make sure you haven't left anything behind, such as your phone or keys, etc.)